Practical pocket bib with a cute Sea friends print. The bib has an easy wipe and waterproof surface and the pocket will catch food that misses + all to make the feeding journey practical and less of a mess.

The simple Velcro closing makes it easy to put the bib on and take it off. The soft and waterproof bib will protect the clothes during mealtime and can easily be wiped off, ready for the next meal, or be washed in the washing machine.

Jelly and Wally are all about making eating fun and keeping your little eater dry and clean. The soft bib in tones of grey is a perfect size for little ones starting to self feed.

I'm made of:
100% polyester with PU coating.
This product is certified according to OEKO-TEX® STANDARD 100 at TESTEX Swiss Textile Testing Institute. Certificate number BJ020 153910.
I'm this big:
42 x 27,5 cm
How to care for me:
Delicate wash at 30°C. Hang to dry.
All Done by Deer products are tested to comply with strict European standards and are therefore perfectly safe for kids to use.

I've passed the test:
This material is tested and complies with the EU regulations regarding food contact 10/2011 and 1935/2004.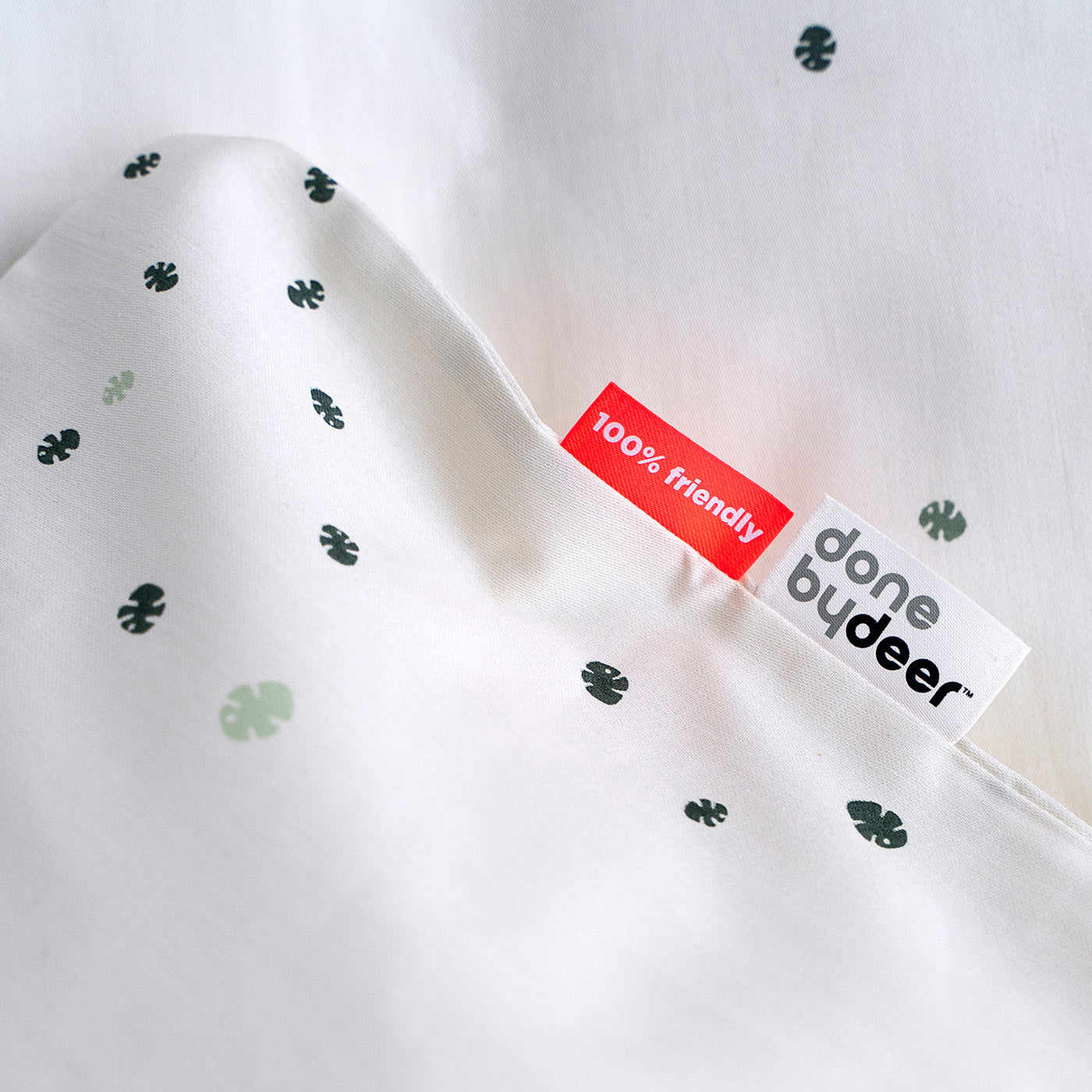 confidence in textiles
As a minimum, our sleepy and care textiles are certified according to STANDARD 100 Class 1 by OEKO-TEX®.

All parts (i.e. fabric, thread, zippers, filling, tags and prints) of an OEKO-TEX® certified product are tested for toxic substances, so you can trust the product is harmless for you and your little one's health.*
* Products for babies and toddlers belong to product Class 1, which has the strictest criteria. Every 12 months the certification must be renewed to assure that products continue to meet the yearly updated limit values and requirements.