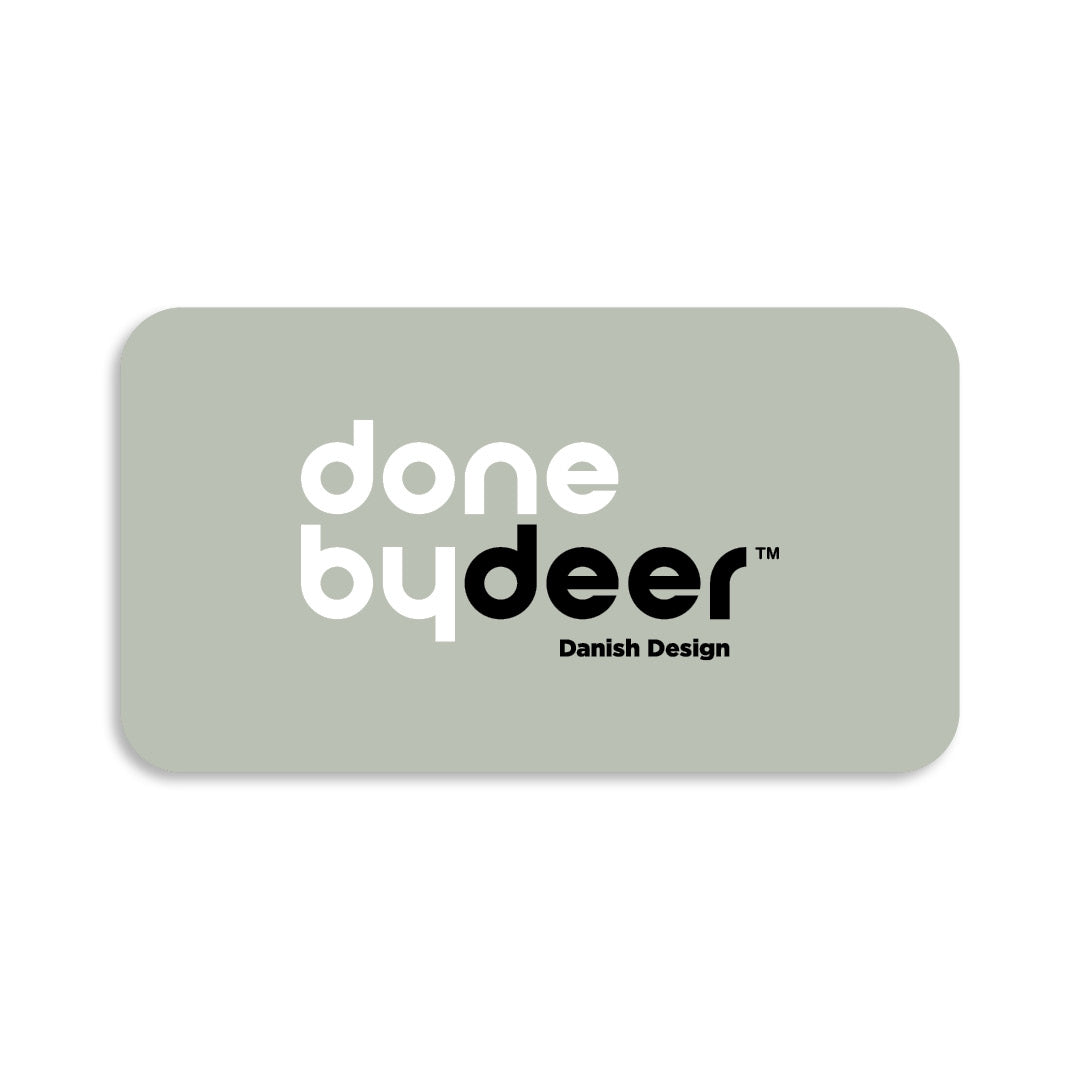 Gift card
Treat a little one or his/hers parents with a Done by Deer gift card.
With a digital gift card, the lucky receiver can explore our universe and pick exactly what they dream about.

Nice to know about the Done by Deer digital gift card
· You will receive the gift card by e-mail
· Print-friendly
· Valid for 5 years
· Only for online use on donebydeer.com
· Can be used in these countries: Austria, Belgium, Denmark, Finland, France, Germany, Netherlands, Portugal, Spain, and Sweden 
Shopping from Denmark or Sweden?
Please note that the value of the gift card is in EUR, but you pay in DKK or SEK.
Questions?
If you have any questions regarding our gift card, you are more than welcome to contact us via chat or e-mail.
Done by Deer gift cards - Give the gift of choice to your loved ones
Looking for a thoughtful and convenient gift idea for your friends or family members who are expecting or have little ones? What about a digital Done by Deer gift card?

Our gift cards come in various denominations and can be used on any product in our online store, from adorable baby gear to stylish nursery decor.

When will I receive the gift card?
You will receive the gift card right away to the e-mail address that you entered making it easy for you to forward it to your recipient or print it out for a more personal touch.

When does a Done by Deer gift card expire?
Our digital gift cards expire after 5 years, so you will have plenty of time to think about what to buy for your little one.

Does the gift card trigger free delivery?
If you have other items in your cart together with a gift card, free delivery does not apply unless you meet our free shipping limit.