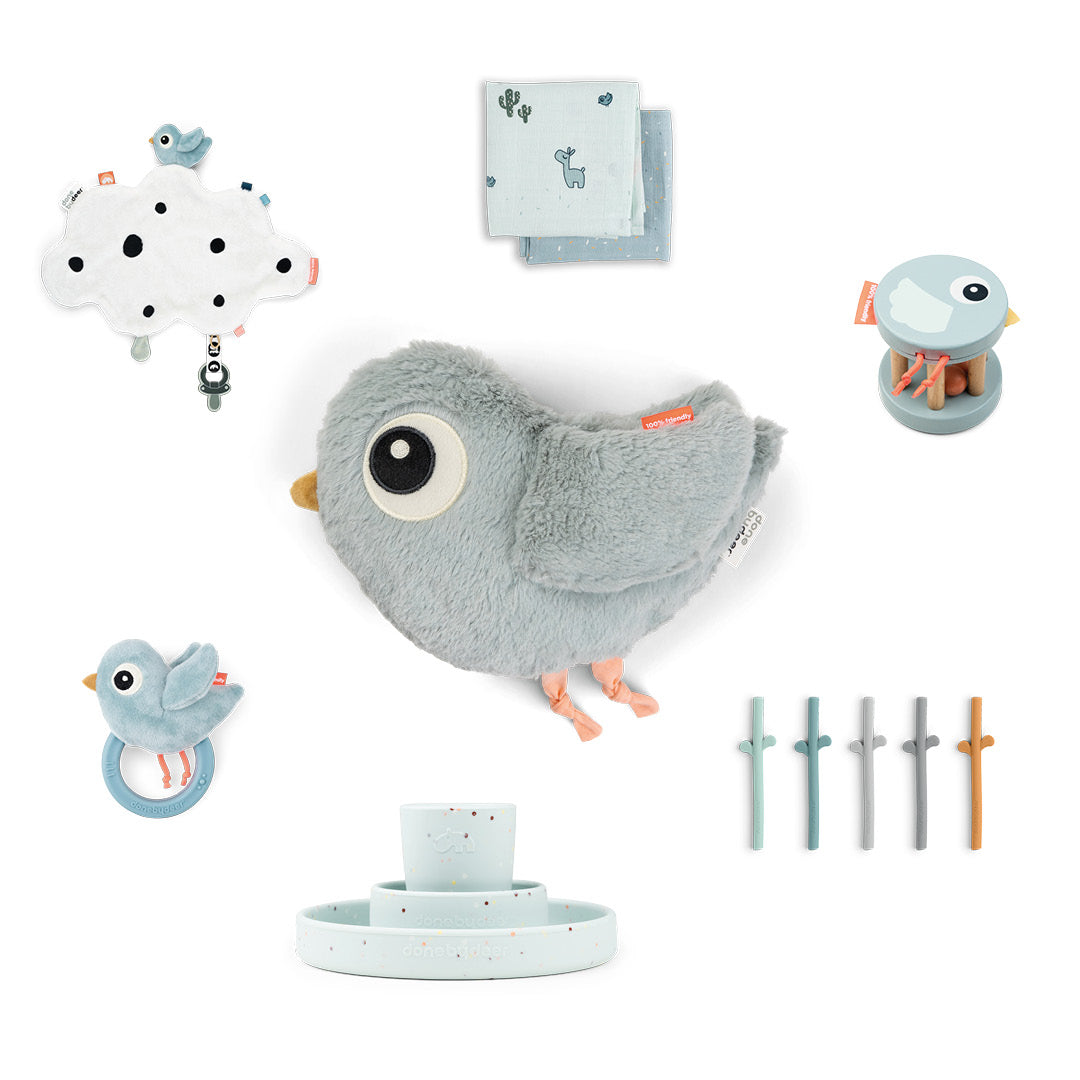 Birdee bundle
1 x Cuddle cute - Birdee - Blue
1 x Sensory rattle w/teether - Birdee - Blue
1 x Wooden rattle - Birdee - Blue
1 x Silicone dinner set - Confetti - Blue
1 x Peekaboo silicone straw 5-pack - Blue mix
1 x Comfort blanket - Happy clouds - Blue
1 x Swaddle 2-pack - Lalee - Blue
In stock
365 days full return · 1-3 days shipping · safe payment
Is your little one a big fan of our Deer friend Birdee?
Then this cute Birdee bundle might be just right for you.  


How it works
Add the Birdee bundle to your cart with one click.
The products will be placed individually in your cart, so you can add or remove products as you like.
The price will change accordingly, if you make any changes to the bundle.